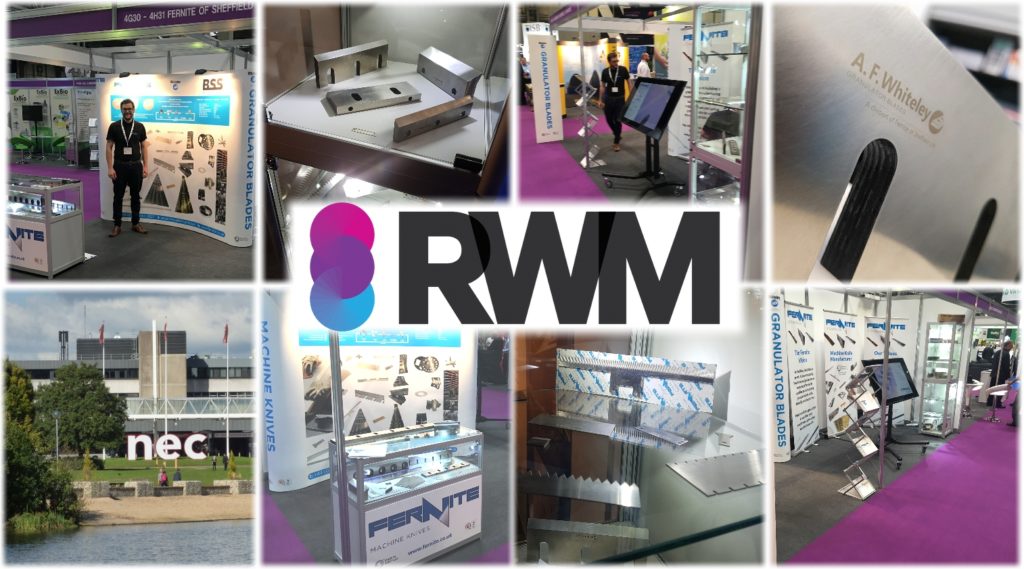 The team at Fernite and our Granulator Blade division A. F. Whiteley had a fantastic visit to RWM 2018 at the NEC in Birmingham this week.
The show is the UK's largest recycling and waste management exhibition, attended by over 10,000 professionals from across the globe.  With single-use plastics featuring heavily in the news, there was strong interest in plastics recycling technology – including our high-performance A. F. Whiteley range of granulator blades.
Thanks to everybody who visited our exhibition stand – our blade development team are now following up on the enquiries we received and we're looking forward to developing some exciting new partnerships.
If you missed RWM this year and want to know more about our products, please give us a call on +44 (0)114 244 0527.