Fernite are an ISO9001:2015 certified company, committed to quality management.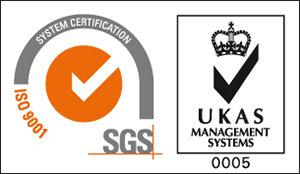 Fernite is certified as meeting the requirements of ISO9001:2015 in the following areas:

Fernite's ISO9001 certificate is available to view and download here.
Steel Stockists (including steel and brass shim stock).

Manufacture of machine knives, doctor blades, granulator blades, shims, slideways, feeler gauges.
Processing of steel coil.
Shearing, slitting, laser cutting, machining , heat treatment.
Grinding of customer supplied product.
Machine Knife Manufacturer - 'Made in Sheffield' Quality
With ever greater pressures on the packaging industry for continuous operational performance, a flexible, responsive and reliable Machine Knife Manufacturer partner is an invaluable asset.
Partnering packaging customers and distributors worldwide, our Made in Sheffield quality, flexible delivery and enduring support and advice keep your business ahead of the competition.
We can help to protect your machine continuity and efficiency with the precision Machine Knives you need, including:
Form-fill seal knives
Sack and bag-making knives
Wrapping and overwrapping blades
Shrink-wrapping knives
Tray packing knives
Converting knives
Special purpose cut-off knives
Tape-sealing knives
Pelletiser and granulator blades.

Also crucial for protecting your operational continuity, Fernite of Sheffield stands out from the crowd with exceptionally short lead times and excellent customer communication: we go the extra mile to make sure that you have every precision machine knife you need, when you need it.
We combine the best of both manufacturing worlds: our years of insight and experience and skill work in perfect partnership with the advanced precision technologies in which we invest. You can turn to our helpful team of experts at any time for help or advice: we're focused on ensuring that you have the support, products and world-class service that you need.
Trusted by many of the world's leading brands for reliability, value, service and support, Fernite of Sheffield is your ideal Machine Knife Manufacturer.
For help, advice or to place an order, email us at email us: enquiries@fernite.co.uk or call us on +44 (0) 114 244 0527 for the highest quality products and service at superb prices.