Pelletizer Knives manufactured in our ISO9001 certified UK factory
Pelletizer knives and die face cutters are small yet essential components. Therefore, Fernite ensure our pelletizer knives deliver superb cutting performance with a long life edge. This provides our customers with increased output by extending production runs between pelletizer knife changes.
Having access to the finest traceable steel, we ensure the material used is perfectly suited to your application, enabling us to manufacture all our pelletizer knives to the highest possible quality with exceptional cutting performance.
Also, all our pelletizer knives are manufactured in our own ISO 9001 certified factory with strict internationally acceptable standards. Thus, our precision manufacturing methods guarantee a sharp, uniform cutting edge and good wear resistance even when faced with abrasive feedstocks.
Serving the masterbatch, recycling, chemicals and plastics manufacturing sectors for over 50 years, Fernite is trusted by global brand leaders. They are confident that finest quality precision pelletizer knives from Fernite will keep their processes running smoothly, effectively and cost-efficiently
Wide stock of Pelletizer Knives for various machines
We supply pelletizer knives for all leading machine brands, including but not limited to Alpine, Buss, Battenfield, Beringer, Cikoplas, Cumberland, Erema, Munchy, Gala. Our most popular models are: Erema blades, Gala pelletizer blades, and Strand pelletizer blades
Click on the links above for more information.
We offer pelletizer knives for a range of machines and applications.
Underwater cutting pelletizers
Die face cutting
All types of size reduction technology.
Often available from stock, we offer excellent delivery times.
Bespoke pelletizer knives for your specific application
If you have specific requirements we will happily work with you to develop a solution. Whether you are extruding a specific material which requires a tougher, longer-lasting knives, or whether you are experiencing reliability or quality issues with your existing, Fernite can help. 
Manufactured from Stainless, Carbide, HSS, and Solid Steel on the company CNC machinery our pelletizer knives have precision cutting edges and longer applications.
We can manufacture Pelletizer Knives and Die Face cutter blades to your specific requirements, including:
single / double bevels
various holes, slots, angles
a range of coatings
different dimensions and with various specifications.
We offer excellent lead times on bespoke pelletizer knives, designed and made to your precise requirements. Please email us your drawings and specifications, so we can help you to design and manufacture knives.
Our friendly, helpful team members are always here to answer your questions and offer any advice you might need when searching for the right blades for your particular application.
Would you like to get excellent service combined with finest quality, cost-effective pelletizer knives? 
Or perhaps you need a particular design or finish and can't find the quality you need at the right price? If so, give Fernite of Sheffield a call: we're here to help.
Fernite of Sheffield are renowned across the world for outstanding reliability, value, service and support. 
For help, advice or to place an order for your granulator blades, email us at enquiries@fernite.co.uk or call our friendly team on +44 (0) 114 244 0527.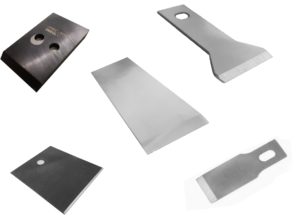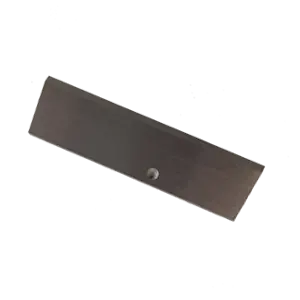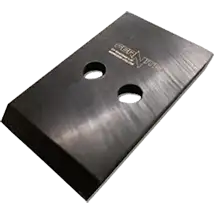 Contact us with your enquiry