Perforator Knives - For the plastics, paper, film, converting and packaging sectors
Perforator knives are utilised by a wide range of sectors including converting and print, and the plastics and packaging industries.
Fernite manufacture a wide range of perforator blades with varying tooth profiles to suit each customer's exact requirements.
We can supply circular or straight perforators, in a range of materials and profiles – to a drawing, a sample or a description.
Every Fernite knife is manufactured in our ISO9001 certified Sheffield factory, equipped with the very latest advanced manufacturing machinery. We only use the finest, fully-traceable steel to ensure longevity and high performance.
By manufacturing every product in our state-of-the-art factory we can ensure quality and efficiency in every process, ensuring high performance knives at a competitive price.
Advanced grinding technology delivers a high quality cutting edge
We'll work with you to develop custom perforator knives to suit your exact requirements. With access to the highest quality European steel and the capability to grind tooth profiles to precise specifications, Fernite are your ideal partner for all perforating operations.
We pride ourselves on being friendly and easy to deal with – and with decades of experience our team are always happy to offer advice and suggestions on how to improve cutting performance.
From custom prototypes to annual contract volumes, we can supply to your exact requirements no matter the size of the order.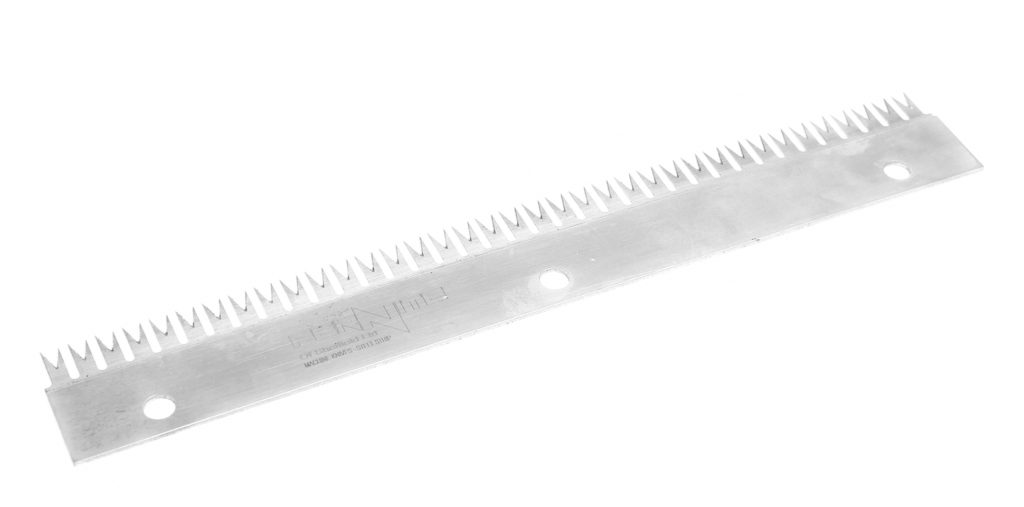 Contact us with your enquiry