Specialist granulator blades for the CMB range
CMB granulator blades are available from Fernite with short turnaround times. 
Fernite high quality, UK-manufactured blades for the full range of CMB granulator machines. Our blades are manufactured only using the highest quality steel available, and our factory is ISO9001 accredited, the internationally recognised standard in quality assurance. 
We offer a tough-tipped blade for exceptional cutting performance and wear resistance, or a D2 tool steel option, and we can produce blades with custom modifications if required. 
If you don't know the model number of the machine, or your machine is not listed below, then we are still able to help. Please call +44 (0) 114 244 0527 and have as many details as possible about the blades as possible. Eg: bevel type, number of slots, holes, length, width, thickness.
Alternatively you can fill out our online form or email enquiries@fernite.co.uk
We hold drawings for the following series of CMB granulator machines.
B1.5
MS20
MS22
MS30
MS33
MS34
MVL10
ML216610M
If your CMB machine isn't listed above
If your machine isn't in our drawing database we can still manufacture from a sample or technical description, or if you are able to supply your own drawing.
As a specialist granulator blade manufacturer, we have the capability to develop bespoke products to suit all applications.

Call Gary Coughlan on +44 (0) 114 244 0527 ext. 33 for a friendly discussion about your granulator blade requirements.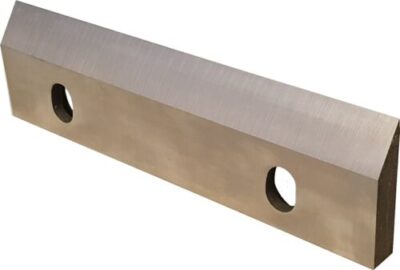 Contact us with your enquiry