Hosokawa - Alpine granulator machine blades
We supply Hosokawa- Alpine Granulator Blades for the full range of machines.
Expertly made for high performance, our blades ensure your granulators operate to capacity, with longer blade life for reduced downtime and exceptional wear resistance .
Fernite supply high quality, UK-manufactured blades for the full range of Alpine machines. Our blades are manufactured only using the highest quality, fully traceable European steel available, and our factory is ISO9001 accredited, the internationally recognised standard in quality assurance.
We manufacture many models of Alpine Granulator Knives, and some are listed below.

Please note, if you cannot find your model please do contact us using the form to the right.
16/8
20/10
25/14
28/40
28/60
32/21
32/40
32/63
40/63
50/63
50/80
63/18
63/100
If you don't know the model number of the machine, or your machine is not listed below, then we are still able to help. Please call +44(0)114 244 0527 and have as many details as possible about the blades as possible. Eg: bevel type, number of slots, holes, length, width, thickness. Please contact us with your requirements or for an immediate quote by phone +44(0) 114 244 0527 or use the contact form on this page. Alternatively you can  email
sales@whiteley-knives.co.uk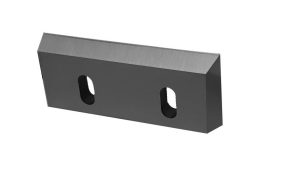 Contact us with your enquiry
To look at our range of Granulator blades for other machines please use the top menu or go to our main page about Fernite's plastic granulator blades.