Erema Compatible Pelletiser Blades
Erema Blades manufactured in our ISO certified UK factory
Fernite supply the extrusion market with long-lasting, high performance Erema blades for underwater pelletizers. We achieve outstanding quality of our blades by manufacturing them to precise OEM standards on our own ISO 9001 certified UK factory.
Having over 40 years experience in manufacturing Erema compatible blades for the plastic industry, Fernite's experts can happily work with you if you require any modifications.
We provide precision grinding Erema blades for a clean cut every time
Our qualified and experienced technicians always follow strict guidelines of international requirements. Additionally, we have an advanced manufacturing process and always use only high grade traceable steel. These advantages let us to manufacture Erema blades that maintain an effective cutting edge for longer. 
That is why all our customers benefit of getting precision-ground blades, that avoid tails and sprues.
We help you to find solution to your recycling requirements. Even if you are pelletizing complex special materials Fernite's blades can improve your efficiency.
Whether you are extruding a specific material which requires a tougher, longer-lasting knives, or whether you are experiencing reliability or quality issues with your existing, Fernite can help. 
Please consider more options of various Pelletizer Knives at Fernite.
We offer excellent lead times on bespoke pelletizer knives, designed and made to your precise definition. Please email us your drawings and specifications, so we can help you to design and manufacture knives.
Fernite of Sheffield is an award-winning knife manufacturer, supplying some of the world's leading brands with knives which extend production runs, cut costs and deliver more sales and higher profits. 
We can supply large quantities of blades on short lead times.
Our friendly, helpful team members are always here to answer your questions and offer any advice you might need when searching for the right blades for your particular application.
Do you struggle to get excellent service combined with finest quality, cost-effective pelletizer knives? 
Or perhaps you need a particular design or finish and can't find the quality you need at the right price? If so, give Fernite of Sheffield a call: we're here to help.
Fernite of Sheffield are renowned across the world for outstanding reliability, value, service and support. 
 For help, advice or to place an order for your granulator blades, email us at enquiries@fernite.co.uk or call our friendly team on +44 (0) 114 244 0527.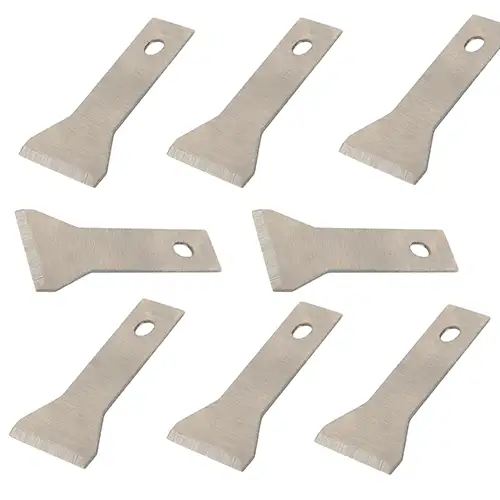 Contact us with your enquiry
Buy with confidence from an award-winning UK manufacturer.