Bowl Chopper Knives for efficient meat processing
We manufacture Bowl Chopper Knives from specially developed materials to ensure long-life and corrosion resistance. To reduce friction of the chopper knives blades are polished. 
Fernite bowl chopper knives can be manufactured to OEM standards or to custom specifications to fit any machine type. Our popular knives fit for:
Alexanderworks
Fatosa
Hely Jolly
Hobart
Hoegger – Alpina        
Karl Schnell
Knecht                    
Kilia  
Krämer & Grebe
Laska 
Mado
Mainca
Müller
Rex Düker
Seydelmann
Strömmen
Stephan
Seco
T-Val
Varilock
Whether you are seeking a blade for fine or coarse cutting, Fernite can manufacture to your exact requirements.
Our friendly team will provide fast quotations, friendly advice whenever you need it, and of course the highest quality products available.
Please let us know as many details about your requirements as possible including:
Number of holes / slots
Number of blades in a set
Bevel angles
Radius
Machine make and model (if known)
Material and thickness required.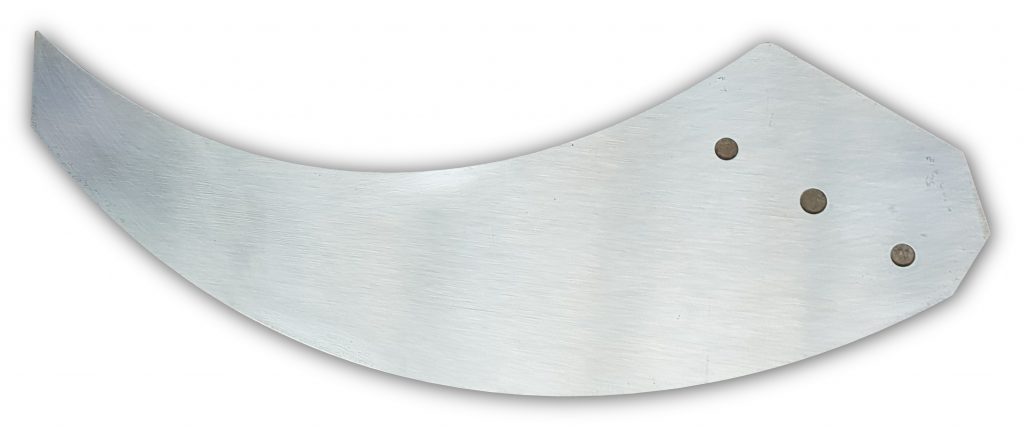 Contact us with your enquiry
Fernite Machine Knives – a trusted name in the food industry
Fernite are a reliable supplier of potato chipper knives to the catering industry – from machine manufacturers to catering companies. Every Fernite knife is manufactured in the UK at our ISO9001 certified factory in Sheffield. We only utilise the finest European stainless steels available, fully traceable and specially selected for the food industry.
Get a fast, competitive quote for your bowl chopper knife requirements
To get a quote fast, call
+44 (0)114 244 0527
to speak to our friendly team. Alternatively you can email 
enquiries@fernite.co.uk
Please include as much information as you can (including machine make and model if known) to help us provide you with a quick and accurate quotation.