High performance granulator blades with outstanding customer service
If you're looking for a granulator blades manufacturer who can give you maximum precision, reliability, quality and value, then you've come to the right place.
A. F. Whiteley are Fernite of Sheffield's specialist granulator blade manufacturing division,  which has accumulated over fifty years of expertise, insight and experience in crafting the finest steel granulator blades on the world market. 
Today, Fernite combines its long heritage with advanced technologies to deliver excellent quality matched with superb cost-efficiencies.
Under our A. F. Whiteley brand, we provide the plastics and recycling industries with premium quality, high performance granulator blades and a regular, reliable and affordable granulator blade sharpening service.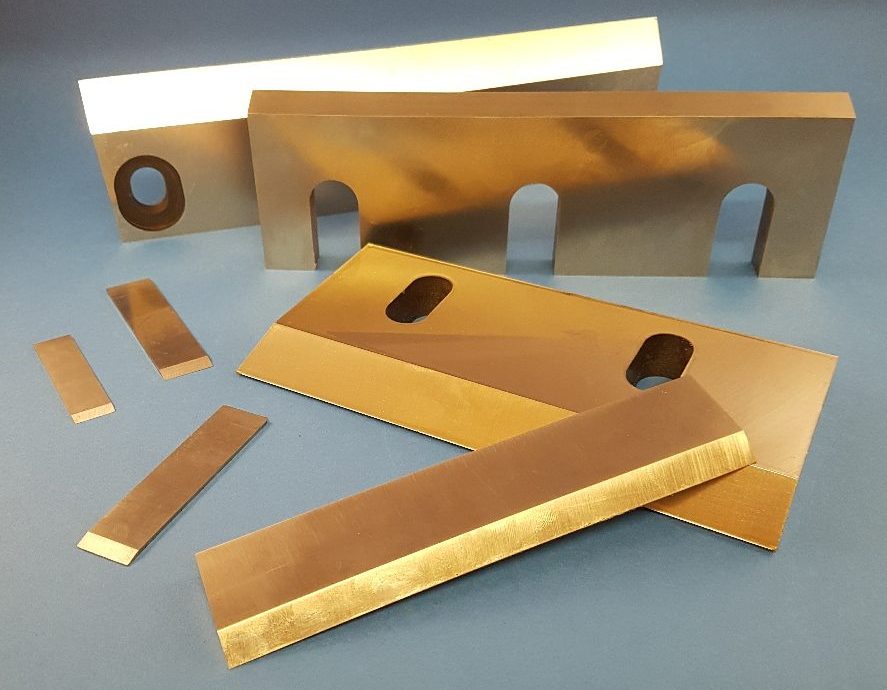 Unrivalled Granulator Blade Manufacturing
We manufacture our granulator blades using top quality, fully traceable steel from the world's best mills.
Fernite never imports from low-cost economies, so you can be confident that the steel in every Fernite blade is the best you can get. Price is important too, of course, and while you may well find granulator blades at a cheaper purchase cost, our quality Fernite blades will give you the best possible value and cost-efficiency.
We understand very well that downtime is a major issue in production and processing plants and that losing time can create huge expense. That's why as a customer-focused granulator blades manufacturer we not only produce great quality, reliable blades, we also keep lead times as short as possible.
Although we supply granulator blades ex-stock for a huge variety of machines, we're equally happy to design and produce custom blades to your own specifications. Should you wish to talk to an expert granulator blade manufacturer about the blades you need, simply call our helpful team here at Fernite of Sheffield and we'll be glad to give you all the information, support and advice you might need.
Manufacturer-quality sharpening service – with express turnaround. 
We offer a high quality granulator blade regrind sharpening service, precision grinding your blades back to manufacturer condition.
We operate a regular collection and delivery service for UK customers, and if you need blades sharpened in a hurry we can turn them round to meet your timescale – on the same day if necessary. 
Having Fernite of Sheffield as your trusted granulator blades manufacturer means that you get the very best service and value on the market.
For help, advice or to place an order, email us at enquiries@fernite.co.uk or call our friendly team on +44 (0) 114 244 0527.
You can find more information on the granulator blades we manufacture and stock by visiting our dedicated A. F. Whiteley Granulator Blades division website.