Scraper Blades from Fernite of Sheffield
Manufactured to your exact specifications.
Supplied to leading brands worldwide
Fernite are proud to supply the world's leading food brands with a wide range of scraper blades – from ice cream freezer blades to large drum dryer blades.
Fernite scraper blades are used in the production of many foods you'll see on supermarket shelves right across the world – and with nearly 200 years of history and a passion for making the best blades on the market, we've built up a reputation for quality and service that's trusted by market leaders in the food sector,
Fernite's scraper blades are manufactured in our own Sheffield plant from only the finest steel on the market, so you can rely on us to keep your machines running to the max.
Durability and performance
An accurate and highly durable scraper blade is essential to continuous production and efficiency. Scraper blades come in all different shapes and sizes,
We produce every one of our scraper blades from high quality,  durable steel, sourced from accredited manufacturers around Europe. We insist on the highest quality in all our materials so that you know that Fernite blades are the very best on the market.
Our blades are built to last: our experience and knowledge of steel and knife making ensures that every one of our precision products is robust, even under pressure.
We use the best technology and the highest quality materials available, which is why we can produce and sell our blades with absolute confidence in their strength and durability.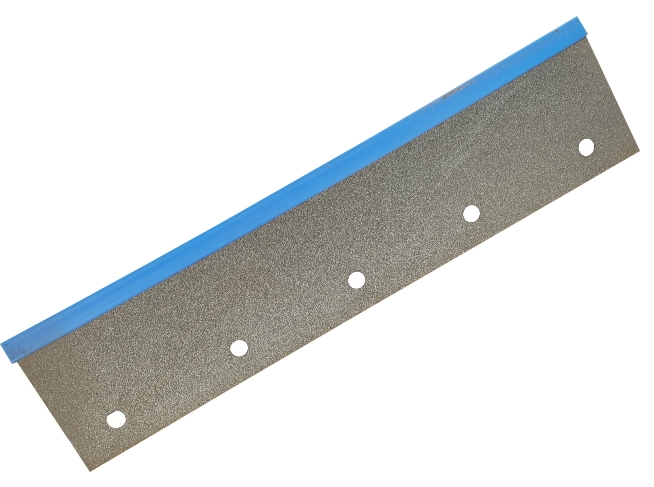 Made in the UK – Built for precision
Like every Fernite product, our scraper blades are built for precision and longevity. And of course, every Fernite blade is manufactured exclusively in our own Sheffield premises.
Our Sheffield factory is ISO9001 certified – the internationally recognised sign of assured quality. Fernite continuously invest in both our technology and our team, ensuring we are always producing to the very highest standards in quality and efficiency.
By manufacturing every blade in our own UK factory, we retain control over the entire production process, which is why we deliver quickly and directly.
A responsive, reliable partner
Do you have problems finding high quality, robust and long-lasting steel blades? Perhaps you need a blade that's perfectly tailored for your machines?
If so, please give us a call. We are always happy to help.
We deliver no-nonsense steel scraper blades made to your specifications.
All too often in our industry lead times are far too long, a factor which can put your production continuity and profitability at risk.
Many other suppliers depend on external manufacturers: by contrast, we manufacture all of our products in-house, giving us exceptional control over quality and production and the capacity to maintain excellent stock levels. That means real reassurance for you with every order from us. If you need scraper blades in double-quick time, we'll get them to you fast!
At Fernite, we see ourselves as far more than a supplier of machine cutters, blades and knives. We form enduring partnerships with our customers who look to us for information, ideas and advice on maximising machine performance and productivity, and we're here to help whenever you need us.
Fernite of Sheffield is your ideal scraper blades manufacturer.

For help, advice or to place an order, email us: enquiries@fernite.co.uk or call us on +44 (0) 114 244 0527.
You may also be interested in our food industry range, which includes:
refining blades
rotary cutters
guillotine blades
slicer and dicing blades
packaging machine blades.